Alternatives to No Credit Check Loans: What You Need to Know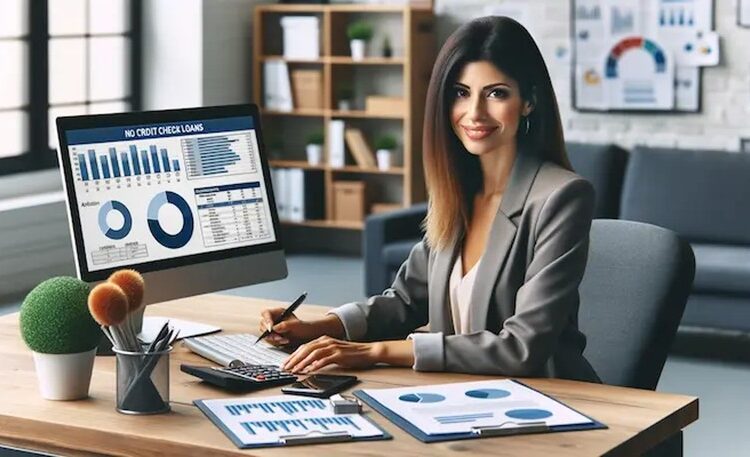 When you need money fast with poor credit, no credit check loans like those from Slick Cash Loan seem like an easy solution. But are there better alternatives you should consider first? In this post, we'll explore safer borrowing options to apply for before resorting to no credit check loans.
I know it can feel hopeless when your credit is less than stellar. We've all been there! But don't worry, there are still plenty of ways to get the funds you need without damaging your finances further with risky no credit check loans. Let's dive in.
Why You Might Seek Out No Credit Check Loans
First, it's understandable why borrowers with bad credit often look to places like Slick Cash Loan to apply for no credit check loans. Here are some of the main appeals:
Instant online approval decisions
Fast access to cash deposited directly
Lenders don't check your credit score or history
Higher approval odds for those with poor credit
Short repayment terms force fiscal discipline
When you're in a difficult financial spot, the speed and convenience of these loans is extremely tempting. But consider why you want to borrow funds in the first place and if alternatives may better align with those goals.
Evaluate Your Reasons for Borrowing
Stop and reflect on exactly why you feel the need to borrow money currently. Are you looking to:
Pay an unexpected emergency expense?
Catch up on past-due regular bills?
Make ends meet between paychecks?
Finance a large planned purchase?
Consolidate existing high-interest debts?
Once you identify your primary motivation, that can guide you towards safer borrowing options to explore first before applying for a no credit check loan.
Alternative #1: Borrow from People You Know
Don't underestimate the power of asking for help from people close to you:
Friends and family – Let loved ones know your situation and request a loan with simple terms. Offer to repay in installments if needed.
Employer/union – Some companies or unions have emergency assistance funds for employees in need.
Religious or nonprofit groups – Many churches and nonprofits offer financial support.
Borrowing from people you know may feel awkward but normally comes with more reasonable terms than no credit check loans. Be sure to formalize the agreement and stick to your repayment commitment no matter how casual it may seem.
Alternative #2: Explore Specialty Credit Programs
There are a variety of credit-building programs designed for people specifically looking to establish or rebuild credit:
Secured credit cards – These require a refundable security deposit that acts as your credit limit. Use the card responsibly and make monthly payments on time to build credit.
Credit-builder loans – Offered by some credit unions and banks. You make monthly payments which are reported to the credit bureaus. The total of payments plus interest are released to you as a lump sum when the loan ends.
Co-signer loans – Ask a willing co-signer with good credit to sign for a loan alongside you. This improves the chances of approval but the co-signer is also liable. Make all payments on time to avoid issues.
Payday alternative loans – Some credit unions provide affordable short-term loans as an alternative to predatory payday loans. Membership required.
Retail store cards – Easier to qualify for and can help build credit if payments are made reliably. Use sparingly and don't carry balances.
Alternative #3: Other Creative Solutions
Rounding out your options are some additional creative tactics like:
Asking billing providers for extended due dates or payment plans on existing balances
Using cash advance apps like Earnin that offer advances on your paycheck
Putting emergency expenses on a low-rate balance transfer credit card
Using crowdfunding platforms like GoFundMe if facing major unforeseen costs
Checking if you qualify for hardship grants or loans from the government
Working side jobs or selling items to raise funds without borrowing
Don't forget to also review your current budget for any possible cuts or spending adjustments to help free up some extra cash.
How to Choose the Right Borrowing Option
With many alternatives to explore, how do you select the best one for your situation? Ask yourself:
What are the full terms? – Interest rate, fees, repayment schedule, etc.
What is the impact on my credit? – Will on-time payments be reported? How about late payments?
How urgent is my need? – Does the option provide funds fast enough for my situation?
Can I confidently handle the payments? – Don't overburden yourself.
Is this aligned with my financial goals? – Don't derail long-term progress.
Doing a thorough comparison will help you determine the ideal borrowing option for your needs that aligns with your budget and future financial objectives.
Key Takeaways on Safer Alternatives
Let's review the key tips:
Consider your reasons for borrowing – then find aligned alternatives.
Ask friends or family for help if possible.
Explore credit-builder loans and secured cards from credit unions.
Get creative with solutions like cash advances or balance transfers.
Only use no credit check loans as an absolute last resort!
Don't assume harmful no credit check loans are your only option when you need money with poor credit. You likely have more choices than you think if you get resourceful.