Copy Trading in Forex: What Is It?
What is Forex Copy Trading?
Forex copy-trading is a trading strategy where investors automatically copy trades opened and managed by experienced traders. This process is also referred to as social trading. This approach assumes that a novice trader does not need to perform complex technical and fundamental analysis or learn trading strategies. Instead, he can simply copy the trades of experienced traders and make a profit.
However, this does not mean that copy trading guarantees profits. The results will depend on the effectiveness of the experienced trader's strategy as well as the market. It is important to take into account that although copy-trading may sound like a simple and direct way to enter the Forex market, it still requires careful selection of the trader whose trades you are going to copy, careful monitoring of his activities. Copy-trading can be done either at a broker or in a special platform. On a forex broker's website it is convenient, because you use a whole system of opportunities, which may not be available on the platform. To get acquainted with copy-trading at a broker, go to its website, for example, to the Pocket Option website.
Advantages and Disadvantages of Forex Copy-trading
Advantages of copy-trading
For beginners, copy-trading can make trading much easier as it does not require you to have in-depth market knowledge and complex analysis.
It offers the opportunity to study the strategies of experienced traders and understand why they make certain trading decisions.
Copy-trading allows you to save time because much of the trading process is automated. You don't have to spend hours behind a monitor tracking market trends.
Copying the trades of multiple traders can help spread the risk and increase potential profits.
Disadvantages of copy trading
Even though you are copying the trades of experienced traders, profits are still not guaranteed. Trading results can vary.
Because you are copying another trader's trades, you have less control over your investment.
Choosing the wrong trader to copy-trade with can lead to loss of investment.
Some traders can become too dependent on copy-trading and do not develop their own trading and analyzing skills.
Forex Copy-trading Tips
Not all trading platforms offer a copy-trading feature. Therefore, the first step should be to choose the right platform. Some of the most popular platforms for copy trading include eToro, ZuluTrade and CopyFX.
Not all traders are equal. Before you start copy trading, scrutinize the traders' profiles. Pay attention to their trade history, risk level, profit stability and feedback from other users.
Copy-trading can be a useful tool, but it should not be the only trading method. Try to develop your skills and knowledge about Forex.
Even if you use copy-trading, it is important to regularly check the status of your investments and monitor the performance of your trading robot.
Determine how much of your capital you are willing to risk and set appropriate loss limits. Keep in mind that high profits often come with high risk.
Many platforms offer demo accounts that allow you to try out copy trading without real money at stake.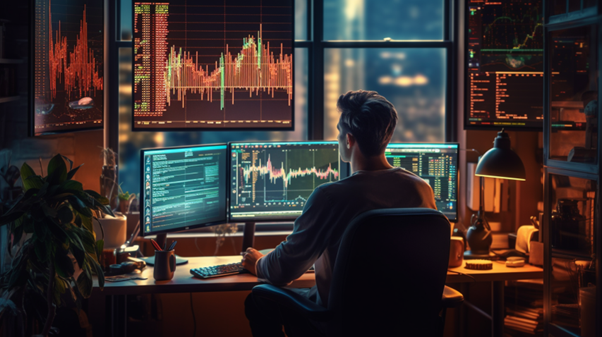 Overview of Copy-trading Platforms
Below are the most popular copy-trading platforms:
eToro is one of the most popular social trading and copy trading platforms. It offers a wide range of financial instruments including stocks, currencies, and cryptocurrencies. eToro provides an easy-to-use interface and extensive tools for analyzing trader profiles. Note that there are some commissions and minimum trade size limits for copy trading on eToro.
ZuluTrade is one of the leading copy-trading platforms. It offers different settings for risk management. Traders can use ZuluTrade to trade Forex, indices, stocks and cryptocurrencies. However, it should be noted that the quality of trade execution can vary from forex broker to forex broker, so always choose a reliable forex broker such as Roboforex.
The MetaTrader development community provides a platform for copying signals. MQL5 allows you to copy trades of both manual traders and automated trading systems. Some signals are free of charge, while others require payment.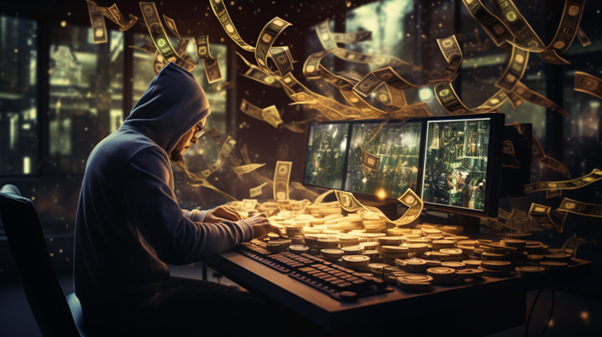 Conclusions
Copy trading is a great option for those who are looking for a way to automate their Forex trading or want to benefit from the experience of more successful traders. It provides a simplified approach to trading, saves time, allows you to learn from the experience of others and allows you to diversify your risk.
However, copy-trading does not guarantee profits and can lead to losses, especially if investors blindly follow other traders without understanding the basics of the market or trading strategy. Ultimately, success in copy-trading, like any other form of trading, depends on careful research, prudent risk management and ongoing education.