All about mPokket Personal Loan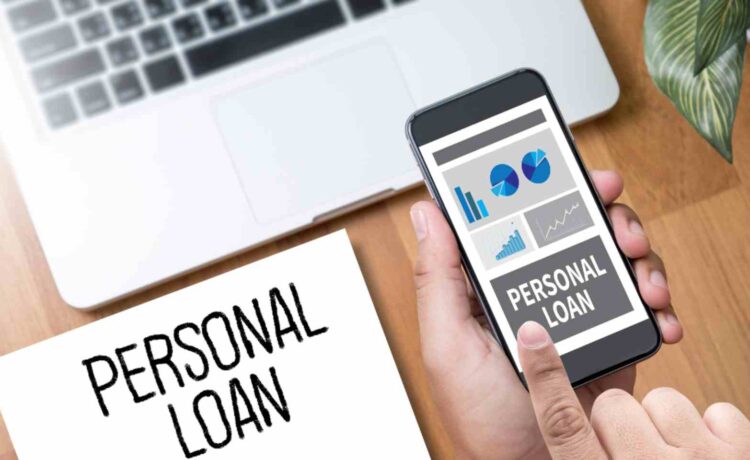 mPokket provides instant personal loans ranging from INR 500 to INR 30000 to students and salaried professionals making them self-dependent financially. It offers access to all financial services without any collateral backing.
All the geographical constraints have been overcome with the help of the online loan application process making it easily accessible for rural area applicants.
Interest Rates
At present, mPokket offers the Best Personal Loan Interest Rates that range from 2% to 4%. Interest rates are one of the important factors that allow applicants to get to know about the feasibility of the loan. It also influences the amount of repayment of the installment i.e. EMI. In normal cases, the applicant prefers a lower rate of interest only.
It has a competitive rate of interest that makes it an affordable financing option. But, the interest rates offered by mPokket are determined on the basis of credit history,  bank records, credit score/ CIBIL score, etc.
Features of mPokket 
Below mentioned are the features of mPokket Personal Loan
Paperless Process:
mPokket is an instant loan app that does not require any documents to be submitted physically. An applicant is required to just upload the scanned copies with the help of a selfie. Loan applications have become easier with the whole process being made online.
No Collateral Required:
In previous times, there was a need to sacrifice personal savings or risk valuable assets while applying for a loan. Nowadays, it's no more a task as mPokket allows one to borrow funds easily without any collateral backing.
Dedicated Support:
It offers dedicated support to apply for a loan anytime as emergencies do not come with a warning. Financial challenges or lack of emergency funds are no more a setback.
Trusted by 7 Million+ Users:
mPokket gives assurance to protect the sensitive information of more than 7 million+ users. Safeguarding personal data is of utmost importance at mPokket.
Flexible Loan Amount: 
It allows one to borrow cash amounts ranging from INR 500 to INR 30,000 within minutes in case of any cash emergency.
How to get an instant loan from mPokket?
Below mentioned are the steps to get an instant loan from mPokket:
Step 1: Signup with Google or a mobile number.
Step 2: Choose the profession type.
Step 3: Submit KYC documents online.
Step 4: Upload bank statements reflecting salary credits in case of salaried applicants.
Step 5: Record a Selfie video.
Step 6: Get the loan disbursed in minutes.
What makes mPokket India's Best Online Personal Loan Platform?
To apply for loans in banks or financial institutions is a cumbersome process. But, with the help of mPokket, the entire process of applying for a loan is available on the mobile phone making the loan application process paperless and simple. With mPokket, the personal loan gets approved within minutes making it India's best online personal loan platform.
Documents Required
Below mentioned are the documents required to apply for mPokket personal loan:
Passport-size photographs
KYC details
College ID for student applicants
Identity Proof – Aadhaar card, Passport, etc.
Address Proof – Aadhaar card, Utility bills, etc.
Income Proof – bank statements, salary slips for the last three months, etc.
Fees & Processing Charges
mPokket Personal Loan comes with a range of up to INR 30,000 along with processing fees ranging between INR 50 and INR 200 exclusive of taxes. All the components like interest rates, processing fees, and other charges have an impact on the total cost of the borrowing. While applying for a student loan or loan for salaried applicants, the processing fees are disclosed to them. Also, in case of late payments or any default, penalty charges are applicable.
Eligibility Criteria
Below mentioned are the eligibility criteria to apply for mPokket Personal Loan:
In the case of Students Applicants:
An applicant must be 18 years of age or above.
He/ she must provide identity and address proof documents.
They must carry an identity card from their institution along with them.
They must have got themselves enrolled in a college or institution.
They should hold a bank account.
They should also have a smartphone.
In the case of Salaried Professionals:
An applicant must be of 40 years or lower in age.
They must be receiving the salary in a bank account.
The salary slip must be attached along with the bank statement.
Identity and address proof must be provided.
An applicant must be a full-time employee in a company.
They should carry a smartphone.
Types of mPokket Loan
Below mentioned are the different loan types of mPokket:
mPokket Instant Cash Loan
mPokket – Easy Loans Online that Fit all your Needs
mPokket Quick Loans
mPokket Short-term Loans
How to Operate mPokket Application?
Below mentioned are the steps to operate mPokket app:
Step 1: Download the mPokket instant loan app on the mobile from Google Play Store.
Step 2: Enter the OTP received on the mobile for verification of the mobile number.
Step 3: Sign up mPokket app using Google or Facebook account.
Step 4: Set up a password and then choose the profession.
Step 5: Submit the KYC documents online.
Step 6: Upload bank statements reflecting the salary credits in case of salaried applicants.
Step 7: Record a selfie video.
Step 8: Get a quick disbursal of the loan into the respective bank account.
Purpose of mPokket Personal Loan:
Below mentioned are the purposes for which mPokket Personal Loan can be availed:
Travel
Skill Building
Online Shopping
Emergency
mPokket Customer Care Details
In case of any query, complaint, or feedback related to a Personal loan, an applicant may contact customer care on below mentioned number at any time between 09:00 am to 07:00 pm from Monday to Saturday.
The mPokket helpline number is 033 66452400. Also, the queries can be sent to support@mpokket.com.
Click on the "Contact Us" section to send an online request and then provide the details of the issues being faced. After that, a representative from mPokket will connect to get the issue resolved.